How to Succeed
The Air Force and Space Force are in need of quality leaders to maintain their status as the greatest Air Force and Space Force in the world. In Air Force ROTC, our main goal is to cultivate the kind of leaders that will help achieve that goal. But what does it take to succeed, not only as a cadet but in your entire Air Force career?
Joining Air Force ROTC is as easy as signing up for the courses like any other college class. The best way to be successful as an AFROTC cadet and Air Force officer is to start preparing before you even get there. Whatever activities you are involved in—band, sports, student council, etc.—take on leadership positions and be actively involved. The more experience you have with leading, the better you will be at it.
Succeeding as a Cadet
As crazy as it may sound, the best way to succeed is to take calculated risks. The goal of a cadet is to learn to become a leader, and the key is to learn to take risks and make decisions now.. Take every opportunity to step out of your comfort zone and take on tasks and responsibilities you've never done before. Do this now so that you will have the experience and tools needed to succeed as an Air Force officer.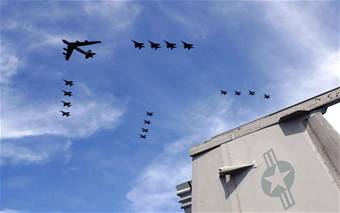 What traits make a Military Officer?
An American military officer is a leader in the most powerful, capable, and advanced organization in history.  He or she excels in planning goal setting, communication, initiative, delegation, and responsibility.  Those are the job requirements to fly 5th Generation stealth fighters, operate billion dollar satellite constellations, manipulate futuristic unmanned aerial systems or leverage our Nation's technology to secure cyberspace.
Where do you start?
We're looking for leaders.  If you're on a sports team, strive to become a Captain.  If you're in a service club, shoot for President.  Officers take the steps to get the job done and lead their unit to unparalleled success.  We're looking for the same in you.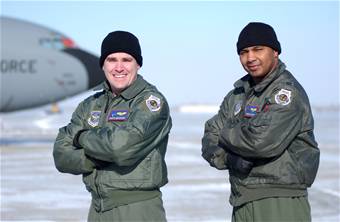 We're looking for students who decide their future, not wait for their future make decisions for them. Set aggressive goals in school and go after them, then tell us all about it.
We're looking for students who excel in their Grade Point Average, SAT, and ACT scores.  Being America's Air, Space and Cyberspace force requires some very smart men & women.